Workshops and Presentations
Instructor led training conducted at your business. For those who prefer the classroom environment with peers, the workshop experience is interactive, dynamic and filled with hands-on applications to reinforce learning. Our presentations are timely and relevant to today's green business practices.

Green Presentations
Timely and relevant information on environmental sustainability. Learn to incorporate eco-friendly principles and leverage the latest thinking on sustainability to add value to your organization.
Integrate best management practices for the landscape
Select the right landscape plants to support sustainability of resources
Maintain adherence to water preservation standards
Assure a whole systems approach in landscape pest management
Think differently and make the right decisions for sustainable practices
CEUs available for professional license or certification renewal
Request Customized Proposal & Schedule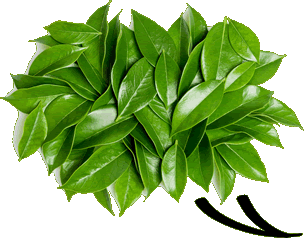 Workshops
FNGLA Certified Horticulture Professional
The Florida Nursery, Growers and Landscape Association program is the industry standard for measuring horticulture knowledge. It is available to persons working in the horticulture industry, including nursery, greenhouse, landscape and retail garden center employees, or those studying to enter the field.
Prepare yourself to become FNGLA certified. This course emphasizes plant/soil sciences, pest/plant identification, and plant usage/management. At the end the workshop, you will be prepared earn your professional credentials.
The FCHP training manual is required for the coursework and is available from FNGLA at www.fngla.org or 800-375-3642.
24 hours of classroom training provide skill and confidence to become certified
Completed over a customized time period at your business
Proven results with a history of 96% successful passing rate after course completion
Request Customized Proposal & Schedule
FNGLA Certified Horticulture Professional Train the Trainer
Training a trainer is an effective way to distribute knowledge within your organization. Give your staff the tools they need to become successful trainers. Incorporate the objectives of the FNGLA Certified Horticulture Professional into your employee training program.
This workshop offers techniques to teach other people so that information can be spread effectively. Learn to navigate the FCHP manual and prepare your employees to sit for the FCHP exam. Empower your organization by delivering internal training resources and developing a mutually supportive system of learning.
Provides tools needed to facilitate learning
Includes best practices for learning
CEUs available for course completion